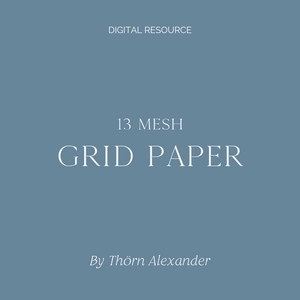 Printable, markable, easy to use needlepoint grid paper.
With some basic instruction included, this grid paper is optimized for personalizing or sketching out ideas on a 7" x 9" surface area of 13 mesh needlepoint canvas (13 stitches per inch). I also share my favorite pen and inexpensive paint for sketching out ideas on canvas!
While we encourage you to use as much as you like, it is for personal use only.